There are four Environment Agency Gauging Stations in the Ver Valley which provide up-to-date information on the level of water in the River Ver.
River Ver Markyate: View river level
River Ver Redbourn: View river level
River Red Redbourn: View river level
River Ver Colney Street: View river level
In recent years it has been more usual to see no flow on the gauges for the Ver in Markyate and Redbourn. From the summer of 2016 until winter of 2019 the gauge showed water only when there had been a heavy downpour and surface water found its way into the river channel. If there are wet winters and groundwater levels receive a healthy recharge, that's when we usually enjoy regular flow.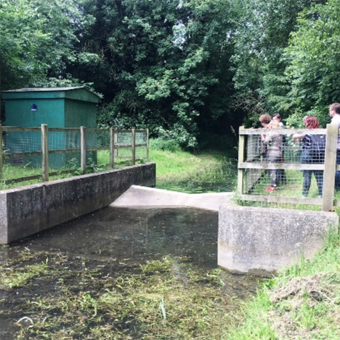 The River Red, which originates from springs near the M1 and is supplemented by run off from the Motorway, usually provides a modest year round flow that joins the Ver just south of Redbourn. It experiences sudden increases in level whenever rain falls.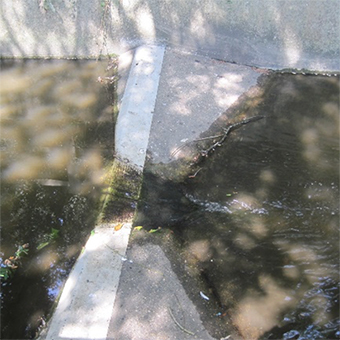 The Gauging Station at Colney Street is under a mile from the confluence where the Ver joins the Colne near Bricket Wood. The Ver's level here at the bottom of the catchment tends to go up and down more gradually than at the measuring points higher up the Ver.
Groundwater
To check groundwater levels there's a real time reading from River Hill near Flamstead. This is good for a general perspective but we have been warned that the equipment can occasionally be affected by heavy rain. Also useful are the readings from Ballingdon Farm at the top of the Ver catchment and Gorhambury but these are only updated every few months. Zooming in on this map will reveal river levels and even more groundwater and rainfall monitoring data points in the Ver Valley: EA Hydrology Data Explorer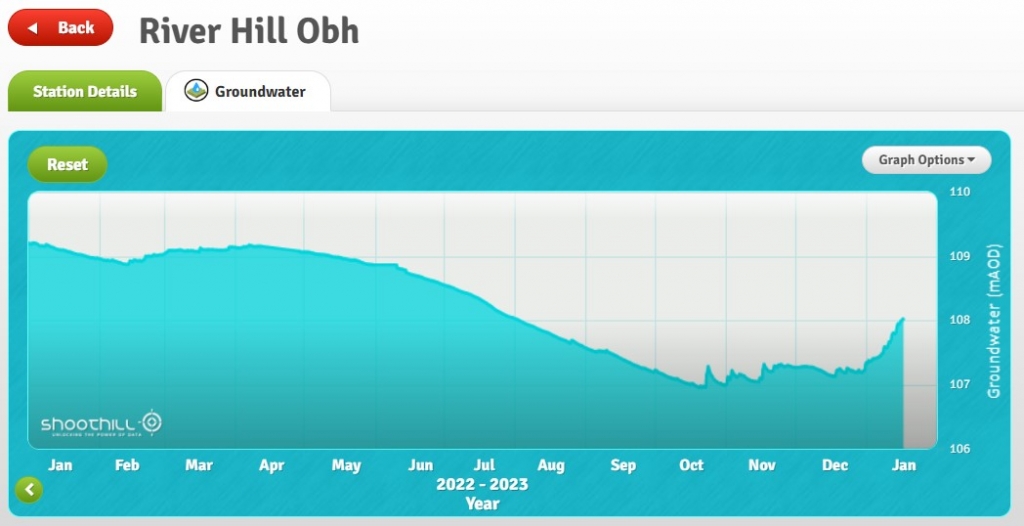 Sewage
Launched in 2023, a live map of sewage treatment works' Event Duration Monitors (EDMs) shows where spills are occurring across the Thames Water region. The upper Ver Valley is affected by spills into the Ver at Markyate and at Caddington spills discharge to a borehole. Sewage waste from Flamstead south, including from St Albans, mostly goes to Maple Lodge near Rickmansworth for processing. Any spills here are discharged into the Grand Union Canal/Colne – check the map for these three sites in particular.