Bat Walk Verulamium Park 2023
Sunday 27th August 8.00pm – 10.00pm, meet 8.00pm. Please book if you would like to attend. Meet point will be confirmed following your booking, likely to be Verulamium Car Park, St Michael's Street, St Albans AL3 4SN.
Members and non-members welcome. There is no charge for the walk (NB You can opt to give no donation on the booking page) – if you are a non-member we only ask that you consider joining the Society, from £7 a year.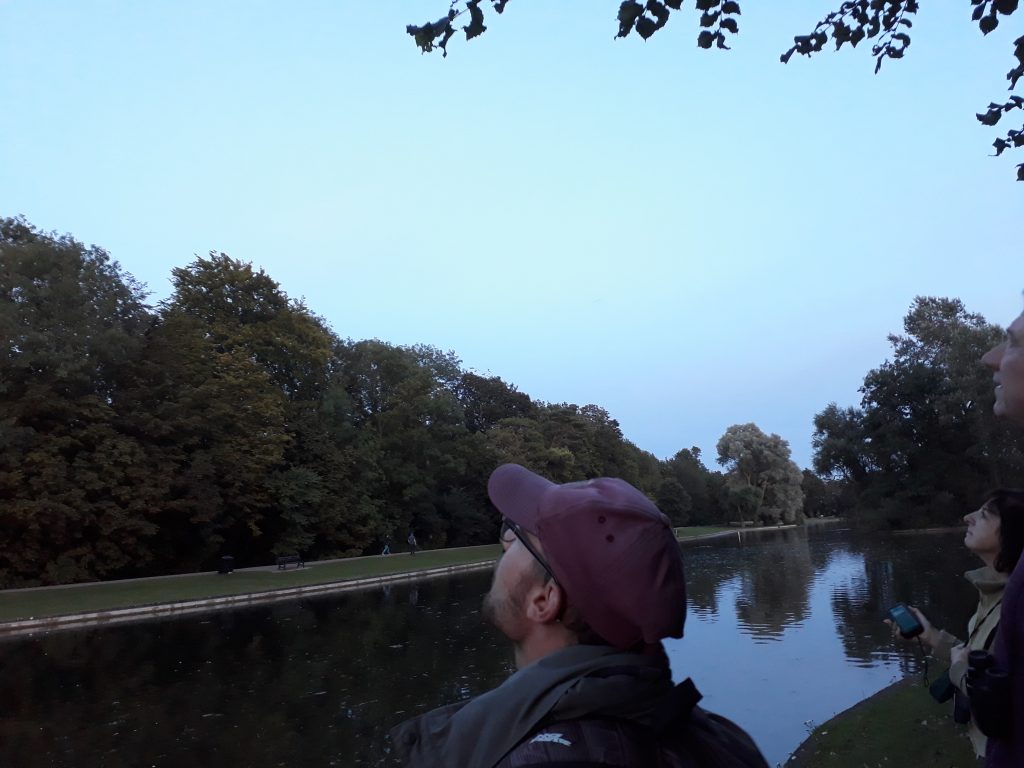 Join Josh Kalms, an HMWT People and Wildlife Officer and VVS member, on an evening stroll by the Ver in Verulamium Park. The ready supply of hatching insects from the river makes chalk streams a favourite haunt of bats, not to mention the attraction of the old bankside trees in the Park as roosting spots.
There will be bat detectors on hand to convert the ultrasound signals to audible frequencies to help with bat identification. On our previous bat walks at least five species were seen on the wing.
Many thanks to Herts & Middlesex Wildlife Trust for collaborating in running this walk.