Discover The River Ver For Yourself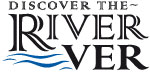 The Discover the River Ver Project has created a series of short walks following the River Ver and exploring the surrounding countryside. These were launched on the 16th May 2011 with the Deputy Mayor of St. Albans joining partners and volunteers on a guided walk through St. Albans encountering actors telling tails of the River and re-enacting stories from history.
There are also eight bespoke oak benches which interpret the surrounding area and provide a resting spot to enjoy the view on each of the walks. The walks use public and permissive rights of way and funding has enabled us to improve the surface, remove stiles and replace footbridges to allow for better access in popular areas.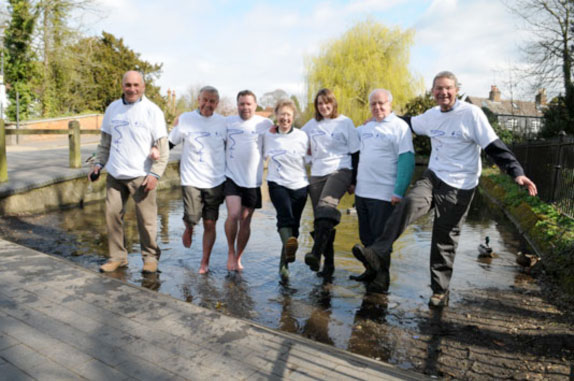 The Discover River Ver Project Team Getting Up Close & Personal With The Ver
With thanks to…
The project is a partnership between the Ver Valley Society, Countryside Management Service, Hertfordshire County Council, St. Albans City and District Council, local groups and the Chilterns Chalk Streams Project. It has been made possible thanks to a grant of £49,500 secured by the Countryside Management Service from the National Lottery Heritage Lottery Fund, £13,850 from Lafarge Aggregates Ltd and other key funding from Hertfordshire County Council, Watling Chase Community Forest, St. Albans City and District Council, the Ver Valley Society and the Chilterns Chalk Streams Project. In addition a huge amount of volunteer effort has been contributed from the Ver Valley Society – a local voluntary group who have worked for many years to protect, enhance and celebrate the River Ver and its surroundings – and Countryside Management Service volunteers.
Miss Phyllis Hammon
It is thanks to a large bequest in 2007 from Miss Phyllis Hammon that the Ver Valley Society has been able to be involved with the Ver Valley Access and Interpretation Project.
Phyllis was born in London just before the start of WW1 and won the George medal in WW2. Phyllis trained and worked as a pharmacist, before moving to Chiswell Green with her parents in 1948. She became a technician at what was then Hatfield Polytechnic and helped on biology student field trips. Her interests included botany, ornithology, architecture and photography among many others. Her concerns about the local environment led to her bequest "…for the preservation of the rural environment…" in this area. The Ver Valley Society is most grateful to her and trust she would approve of how we are spending her legacy.
The walk leaflets are available to download here or from libraries, tourist information centres and council offices.