…and in with the new! Finally, we have a brand new set of River Ver Trail signs to mark the route of the 28km walk along the River Ver from source to confluence with the Colne. It's over 10 years since the originals were put in place and they are long due replacement!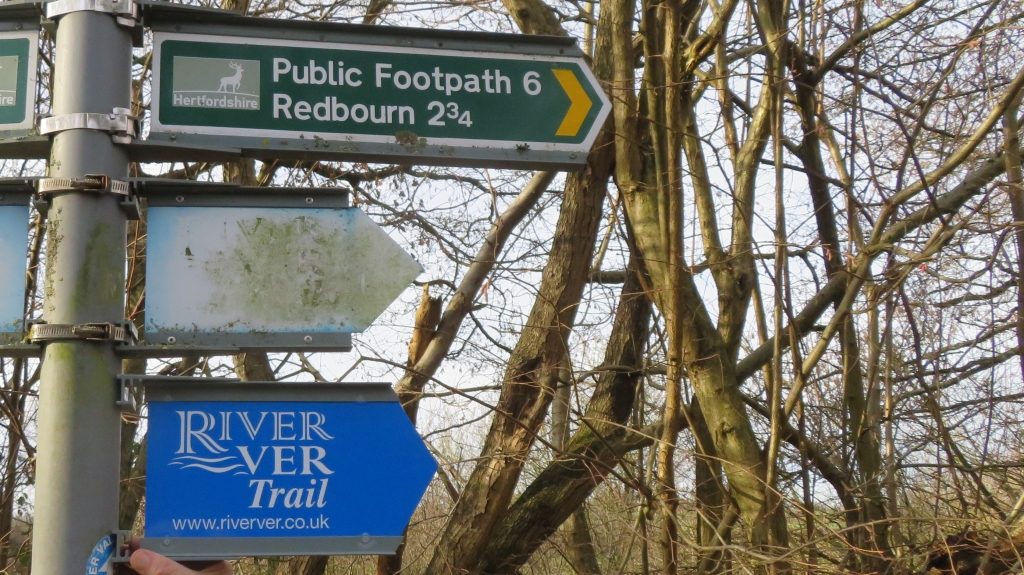 The Society has funded nearly 50 eye-catching footpath flags and our friends and volunteers will be putting up these bright blue signs over the coming months. Many thanks to St Albans and Districts Footpaths Society, the Chilterns Conservation Board and others who have contributed to the cost.
If you'd like to discover the River Ver Trail and the eight other fascinating walks in the Ver Valley take a look at the downloadable maps which were also brought up to date recently.